Our new effort is the All swingers clubs directory - pls, support it by at least visiting, maybe - commenting and adding your favorite swingers clubs.
Tampa Bay Buccaneers vs. Pittsburgh Steelers NFL Football Live Scores and Results –  The battle of two unlikely unbeaten teams. This is how many experts place the game between the Pittsburgh Steelers and the Tampa Bay Buccaneers but only one will be unbeaten after this game.
The Pittsburgh Steelers have greatly improved their defense and surprisingly they had become unbeaten even without star player Ben Roethlisberger. Though the Steelers were not able to score offensively in regulation, their defense is what will hopefully allow them another win against the Tampa Bay Buccaneers.
Meanwhile, the Buccaneers might have not seen a defense as good as this and their offensive strikes might be tested. So far, Tampa Bay Buccaneers have forced three turnovers in their first two games and they might just do that again.
"They're playing with a little bit of wisdom beyond their years," Morris said. "We've been winning as a team … with everybody contributing. That's the only way we can do it."
Yahoo! and ESPN place their NFL pick and odds for Week 3 for the Pittsburgh Steelers.
To further analyze the Pittsburgh Steelers vs Tampa Bay Buccaneers football game let us take a look at Football Game Plan 2010.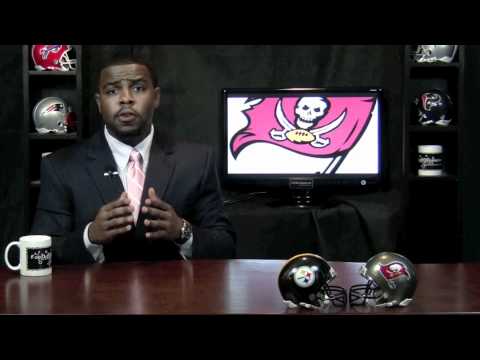 GAME UPDATE:
First Quarter: Tampa Bay C.Barth 40 yd. Field Goal Drive: 4 plays, 9 yards in 1:58; Pittsburgh M.Wallace 46 yd. pass from C.Batch (J.Reed kick is good) Drive: 2 plays, 45 yards in 0:53. 7-3 Pittsburgh.
Second Quarter: Tampa Bay C.Barth 24 yd. Field Goal Drive: 15 plays, 74 yards in 8:45; Pittsburgh R.Mendenhall 3 yd. run (J.Reed kick is good) Drive: 6 plays, 67 yards in 3:49; Pittsburgh M.Wallace 41 yd. pass from C.Batch (J.Reed kick is good) Drive: 2 plays, 44 yards in 0:47; Pittsburgh H.Ward 9 yd. pass from C.Batch (J.Reed kick is good) Drive: 11 plays, 79 yards in 4:02. 28-6 Pittsburgh.
Standby here as we will give you the scores and results as soon as the match is finished.